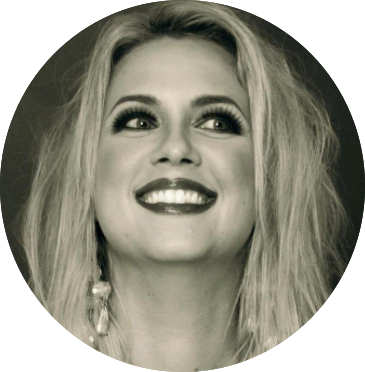 Industry Disrupter.  Lover of Start Ups, Tattoos and Diamonds!
Hey, Thanks for taking the time to visit to find out about me and my journey.
I started my first empire in my garage with just 500 bucks and a belief the industry I was in had it all wrong, and I could do it better and smarter.   And I Did!
I disrupted the hell outta the industry!
I grew my company from me and the cat (her name was Beryl), to a 452 staff Global Enterprise world wide clients and offices in the Philippines and Australia.
I've consulted to large corporations predominately in the areas of business growth, market acquisition, levering offshoring and process productivity!
Now my passion is sharing my knowledge via my programs in the areas of start up, growth, and leveraging outsourcing, for businesses of all size and industry.
I am also co-owner of a few new start ups, including www.t4lyf.com.
If you want to book some time with me to have a chat, email me at michelle@michellebubke.com
Now here comes the "formal" about me, a.k.a Brag Book below.
---
Michelle Bubke is a fearless Australian entrepreneur who has bagged numerous awards for changing the business landscape, fostering demographic shifts, and keeping up with the latest technology trends for business. Her years of experience in the world of debt management and outsourcing/offshoring allowed her to explore a different path in business success.
Her business experience and awareness prompted her to advocate the importance of outsourcing and offshoring. Add those to her tried-and-tested business model and social capabilities, she was able to take her own ordinary startup to a rapidly growing business empire in just a few years.
After giving up schooling at a tender age of 14, Michelle Bubke saw herself working in numerous odd jobs (one of them being a private investigator) before becoming a debt collector. Since her entry in the debt collecting industry, her career soared to greater heights. At 29 years old, she took the reigns as a general manager in one of Australia's prestigious agencies.
In 1999, Michelle came to a realization that debt collection was more than just making aggressive phone calls and sending out letters. She felt that certain strategies need to be implemented according the latest trends and human behaviour —- not by a one-solution-does-it-all method.
Armed with a desktop PC, a small garage space, and a fierce passion for success, Michelle founded a startup of her own, which later became National Receivables Group (NRG), in 2000. She was later recognized for being the first female to own an independently-operated debt collection agency in Australia.
By 2007, NRG represented some of the most influential clients in the country including NAB, Citibank, Vodafone, Bankwest, and Amex. As her company continued to grow, she struggled landing human resources to preserve consistent performance. With no options left, she took an unlikely path in business: offshoring.
Michelle went abroad to explore the offshoring world in India and the Philippines. In the end, she made the decision to set up shop in the Philippines. From an initial startup of 5 employees in the Philippines, her company rapidly expanded to over 400 workers in a few short years and saw new innovative business opportunities within different fields emerge.
Michelle has won numerous business awards, training awards and has been featured in many publications and is a sought after speaker.
Michelle now consults to a select few business owners who are ready to set their business results on fire.